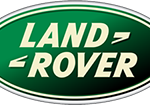 You will need to get Range Rover cam belt replacement in Wilmslow after reaching a certain mileage. To make sure that you do not end up paying more for repair work, it is always a good idea to follow the manufacturer's manual and do the changes accordingly. If you keep an eye on the mileage, you will have a pretty good idea when to change the cam belt. However, to make sure that you do not experience cam belt failure ahead of schedule, always get the advice of an experienced mechanic.
At Premier Garage Services, we provide high quality and efficient services that are cost-effective. In Wilmslow, Range Rover cam belt replacement is affordable. A cam belt is an important aspect of your vehicle. With our 25 years of experience, we have the knowledge and the skills as well as the equipment to deal with your vehicle and tackle any issues that it experiences. We have a team of Range Rover specialists who are always available to help you with your vehicle. Additionally, we provide other services that you might need. We can do repairs on your vehicle for your tyres, brakes, and batteries. If needed, we can carry out a diagnostic test to pinpoint the exact source of trouble. We can also do wheel alignments as these, when correctly done, can increase fuel mileage and improved handling.
For more details about Range Rover cam belt replacement in Wilmslow, do not hesitate contact Premier Garage Services. Our mechanics would be more than pleased to help you by providing services or useful advice and tips. We offer more technical equipment than most dealerships, we have access to quality parts and we have the most updated service schedules. Our satisfied clientele is a testament for the quality of services that we provide.