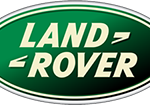 The first sign that your Range Rover cam belt replacement in Alderley Edge is overdue may be an abrupt engine failure. Once upon a time when chains were used instead of belts, you would be forewarned but newer vehicles have switched to timing belts. Once it fails, the parts dependent on it may fail also. Replacing a cam belt before it fails is inexpensive on parts but a little labour intensive. Not replacing the belt before it fails may cost an engine replacement. Range Rover recommends you replace the cam belt every 60,000 miles. That is a guideline. Your mechanic is the one to rely on for monitoring the condition. Cam belts do not break. They stretch and slip interfering with the timing precision of adjacent parts. The improper synchronisation causes those parts to fail, resulting in engine damage.
Premier Garage Services includes all makes and model of Land Rovers. In Alderley Edge, Range Rover cam belt replacement is a service that we offer. We are an independent Land Rover specialists with 25 years of experience. Our technicians are all Range Rover certified mechanics. For our customers, that means great savings, up to 50%, over dealer costs. Our diagnostic equipment is equal to any dealer's. For Range Rover owners concerned about cam belt replacement, get your yearly MOT test done here. The MOT test will indicate if your engine timing is off. That will immediately indicate the need for a cam belt replacement before engine damage occurs.
Regular maintenance service will also catch deterioration so we can do a Range Rover cam belt replacement in Alderley Edge. Contact Premier Garage Services for a Range Rover cam belt replacement. You can also bring your Range Rover in for preventative servicing so we can check the condition of your cam belt. Several parts have to be removed to replace the cam belt but that is a good thing. Once those adjacent parts are removed we can see if the deterioration of the belt is caused by any oil or water leaks. Such leaks can cause your cam belt to fail before the factory recommended 60,000 miles. Once we fix those leaks, your new cam belt will last longer. It is a small price to pay to protect your engine.