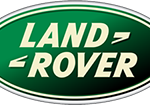 If you are looking for a Land Rover garage in Ashton Under Lyne, you may want to consider Premier Garage Services. A robust, hardy off road vehicle, a Land Rover is a vehicle that needs regular maintenance and servicing. This will ensure that any unseen problems are identified and repaired before they become a major problem, possibly resulting in large sums of money to have repaired. As with any good investment, a Land Rover needs to be cared for to maintain its value.
In Ashton Under Lyne, Land Rover Garage that will ensure your vehicle is in tip top shape is Premier Garage Services. They are experts in all areas of Land Rover servicing, repairs and maintenance for all makes, models and ages of Land Rover. This includes the Evoque, Defender, Freelander, and the Discovery as well as the complete Land Rover series. They can offer expert Land Rover servicing without invalidating your vehicle warranty. This is a result of the recent changes in European Union (Block Exemption) legislation. This expert garage has access to the best quality parts and the most up to date service schedules. Your service book can be approved by them with a service stamp or your online Land Rover digital service record can be updated.
A Land Rover garage in Ashton Under Lyne is a garage where you will want your vehicle serviced. You wouldn't expect an electrician to do plumbing repairs in your home – the same applies to your Land Rover. For general repairs, Premier Garage Services offer first class repairs on any part of your Land Rover. These include clutches, gearboxes, brakes and suspensions. If your Land Rover needs new tyres, they can provide these too. They will also include wheel balancing and alignment for the new tyres. An added advantage that they offer as part of a complete customer care package, is that they provide a free vehicle collection service. This means they will collect your car from home or work, and deliver it back to you, fully repaired. If you want an excellent Land Rover garage to service your vehicle, contact Premier Garage Services.