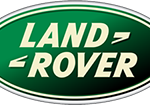 Premier Garage Services is the Land Rover specialist in Hyde.  With over 25 years of experience, they know all there is to know about maintaining, repairing and servicing Land Rovers.  This includes all Land Rover and Range Rover models.  They have all of the equipment and parts that are needed to work on these cars.  There is no need to be concerned about your warranty when you bring your car to Premier Garage Services.  All of their work is undertaken according to the manufacturers specifications, and they are able to stamp your service book or update your online Digital Service Book as is appropriate.
In Hyde, Land Rover specialist Premier Garage Services offers free collection and delivery of your vehicle for your convenience.  They will take care of your vehicle as if it is their own, and they understand how Land Rover drivers feel about their cars.  There can be a certain camaraderie among Land Rover drivers.  Have you ever noticed how when a driver of a Defender passes another, they will acknowledge each other with a wave?  If you drive a Land Rover you want to know that the company that is servicing and maintaining your vehicle, has the expertise to do the best job possible.  This is what you get with Premier Garage Services.
Premier Garage Services, Land Rover specialist in Hyde, is able to repair all types of vehicles, and not only Land Rovers.  Their expertise includes replacement of batteries; repair or replacement of clutches; work required on gearboxes or suspensions; fitting, alignment and wheel balancing of tyres; repair of exhaust belts and timing belts; replacement of brakes; and diagnostics.  As with Land Rovers, the use of Premier Garage Services will not invalidate your warranty because you have not used a main dealership.  And because Premier Garage Services is not a main dealership, you could pay up to 50% less for repairs and servicing.  Premier Garage Services is a company you can trust to give you excellent service at excellent prices.  Their many happy customers will attest to that fact.  When you use their services, you will be equally satisfied. To find out more about a Land Rover specialist, contact Premier Garage Services.