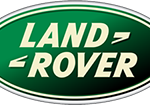 What are you looking for in a Land Rover specialist in Prestbury? How about up to 50% lower rates than your dealer for the same service? Add to that getting your service book stamped and a warranty on all parts in labour. Of course, you still expect the best parts and all the technical equipment needed for accurate and up to date service. Obviously, the technicians need to be certified Land Rover specialists with extensive experience. This is your lucky day because Premier Garage Services offers all that and courteous customer service. We will even collect your Land Rover from your home or work place and deliver it back to you free of charge. Don't forget the part about up to 50% less than your dealer.
In Prestbury, a Land Rover specialist is available at Premier Garage Services. We are your full-service garage. We can keep your vehicle operating at top performance. We have been in business for 25 years offering great customer service and prices. We were doing that even before the European Block Exemption. Once that was lifted, we could offer our quality services without invalidating the car manufacturers warranty. We then expanded our customer base so more people could get superior services below dealer prices. Our technical equipment exceeds that of many dealerships meaning diagnostics and repairs are according to manufacturer specifications.
Premier Garage Services, Land Rover specialist in Prestbury, is a full-service centre. We check and repair all your electricals, exhaust system, transmissions, brakes and diagnostics. We carry name brand tyres and include fitting and balancing. We also perform wheel alignments using a fully computerised aligner for the most accurate alignment possible. That makes your driving safer and tyres last longer. If your Land Rover is running a little rough, we can adjust the timing and have you cruising again. An experienced mechanic can repair and maintain any make or model vehicle and do a fine job. The mechanics at Premier Garage Services are among the best in the business. However, being Land Rover specialists gives our technicians the edge. That is a real bonus for Land Rover owners. To find out more about a Land Rover specialist, contact Premier Garage Services.