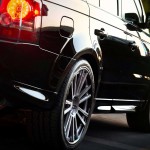 It is necessary for a regular Freelander service in Stockport to keep your vehicle in good driving condition while maintaining its resale value. An interim service is recommended every 9000 kilometers or every six months for people who use their automobile on a regular basis. This will give you peace of mind between annual servicing stops that your automobile is safe and running smoothly. An interim service typically includes an oil and filter change. It may include an exhaust and suspension check as well. You should consider a full-service checkup every 19 000 kilometers or every12 months. This will help you avoid breakdowns and can help you maintain the value of your car. A full- service checkup includes an inspection of your engine and other components as well as an oil and filter change.
To keep your vehicle running safely and reliably on the road, regular servicing is required. In Stockport, a Freelander service is available at Premier Garage Services. We have been in the business for over 25 years, so you can be assured that we have the expertise and knowledge to repair service and maintain your vehicle. We can service your vehicle without invalidating your vehicle warranty. We offer quality service at affordable prices. Services from the main dealers can be very expensive. We can save you between 30 and 40% on maintenance costs. At Premier Garage Services, we are able to approve your service book with a stamp or update your online Land Rover Digital service record. We also offer quality tyres and wheel balancing. Our services include checking and installing new batteries, repairing clutches and gearboxes, engine diagnostics, suspensions, timing belts, brakes, wheel alignment and vehicle geometry.
When you need Freelander service in Stockport, contact Premier Garage Services. Let us know how we can help you, and if you have any concerns regarding your vehicle. We will answer any questions you may have. If you are unable to bring your Freelander in, we provide a vehicle collection service where we will pick up your car from home or work and deliver it back to you fully repaired.