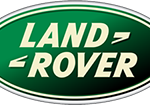 Discovery 4 servicing in Knutsford is a set of maintenance procedures that you must carry out after your vehicle has travelled a certain distance or after a set period of time has passed. The frequency of these servicing appointments is dictated by the manufacturer. Some modern cars display the date of the next servicing appointment on your instrument panel. The servicing performed is recorded in a service manual and is rubber-stamped by the garage after the servicing is completed. Maintaining a complete servicing history will increase the asking price of your car, should you want to sell it down the road.
If you live in Knutsford, Discovery 4 servicing is provided by Premier Garage Services. We are the leading Land Rover experts in the area. At Premier Garage Services, we carry out vehicle servicing according to your manufacturer's recommendations. This will help maintain the validity of your warranty. If your vehicle is more than four years old, we can offer a budget-priced vehicle servicing plan. Please keep in mind that our vehicle servicing charges vary according to the make and model of your vehicle. At your servicing appointment, we will change the oil, replace the air filter, oil filter, fuel filter, spark plugs and cabin filter. In addition, we will check the level of clutch/brake fluid and refill it if necessary. Our team will also conduct a thorough inspection of the tyres of the tires and lights. We will look for error codes in our ECU and take the required actions. After servicing, you will notice your vehicle is functioning better than before.
If you need Discovery 4 servicing in Knutsford, take it in to a reputable garage. Contact Premier Garage Services today if you require more information about the Discovery 4 servicing we offer. Apart from servicing, we also specialise in car repairs. We are a recognised car specialist. We can also guarantee that our rates are more affordable than the main dealer, you can save up to 50% on the total cost.