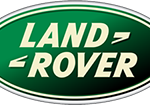 For Discovery 4 servicing in Hyde, look to Premier Garage Services. We are an independent garage with Land Rover certified technicians. We bring 25 years' experience to the service of your Discovery 4. Since our service charges depend on the model of your vehicle call us for an over the phone quote. When you call, have your registration number and mileage handy. If your vehicle is still under warranty, you will save money bringing your Discovery 4 to us for servicing instead of the dealer. You get the same expert service according to manufacturer's recommendations. All parts are genuine Land Rover Discovery 4 parts so your warranty stays intact.
Once your Discovery 4 is out of warranty, we offer price options for service that can save you even more money, without sacrificing quality parts. In Hyde, Discovery 4 servicing at Premier Garage Services is thorough. We are at least as well equipped, and maybe better equipped, than your dealer with the latest in diagnostic equipment. We can know, just as your dealer will, about any updates to service schedules. If you like to keep your Land Rover service record digital online, we can update your records for you. You will always have access to your Discovery 4's service record, updated and online. We are a full service garage so we make repairs, offer tyre balancing and front end alignments using the best technological equipment.
Schedule your Discovery 4 servicing in Hyde with us at Premier Garage Services and ask for our valet service. We can collect and deliver your Discovery 4 to your choice of location. Contact Premier Garage Services and enjoy our premier service at common sense prices. We even offer a budget service for older cars. Our services apply to all Range Rover models. As a certified MOT garage we hope you will enjoy the convenience of scheduling your Discovery 4 for an annual MOT and service. We will undertake a pre-MOT inspection to assure testing is a success. We're a little more relaxed and friendly at Premier Garage Services because we are confident we offer the best services at reasonable prices.