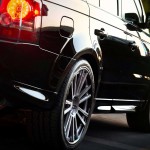 If your engine management light Range Rover Evoque in Stockport is flashing, it is important to bring your vehicle to our garage. This is a warning signal that something is faulty with your Range Rover Evoque and ignoring could have disastrous results. Your vehicle is designed to monitor itself continuously. This includes issues regarding engine performance, emissions, brakes and lights to the driver assistance systems that help you stay safe and in control on the road. We have a team of Land Rover specialists who will assist you.
For car owners in Stockport, engine management light Range Rover Evoque is part of the on-board diagnostics (OBD-II) system and in all cases it indicates a problem with your emissions system. It is an emissions monitoring system. We understand that when your engine management light is illuminated, or is flashing, it can be confusing and worrisome. This is why we suggest that you bring your vehicle to our garage as soon as possible. If you are concerned about the severity of the problem, give us a ring and we will collect it for you, repair it, and then return it to your home or office. Our Land Rover trained technicians have over 25 years of experience in the industry, working with all makes and models of Land Rover. We use state of the art diagnostic tools to source the problem with the vehicle. Using our knowledge, experience and skill, our expert team will repair your vehicle so that it is as good as new, and safe to drive on the road.
If you are worried about your engine management light Range Rover Evoque in Stockport, we can assist you. Our team will provide a professional, top quality service that's great value for money. If you your Range Rover Evoque needs attention, contact Premier Garage Services today. All the work that we do is done according to the manufacturer's recommendations. Other than servicing and repairs, we also offer a value for money service for tyres, wheel balancing and wheel alignment. With our up to date technical equipment, access to the best quality parts and an expert team, you can rest assured your Range Rover Evoque is in safe hands.