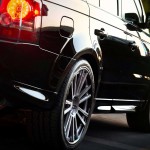 Engine management light, Land Rover Sport in Alderley Edge is the best thing that ever happened to cars. We know, some people think they're a nuisance. Others of us think if the engine light comes on there is something wrong with the engine light. We want to encourage our customers to view their engine management light with the same respect as other early warnings. For instance, a high fever is a clue you need medical attention. Or, maybe your smoke alarm signals you it's time to get off the phone because the cookies are burning. How about those severe weather warnings about icy roads? Those are calls to action and require a response from you. Go to the doctor, turn off the oven and get off the roads. If you don't respond, the situation could get serious.
Your Land Rover Sport may have warning lights that clearly define where the problem lies; brakes, oil, tyre and a battery symbol light is easy to interpret. But in Alderley Edge, engine management light Land Rover Sport is not as specific. The light is shaped like an engine which involves many components including the transmission. A common fault is a bad oxygen sensor that needs replacement. It's not a warning your car is going to blow up but likely your emissions is not at peak performance. Your engine is not using your fuel efficiently resulting in fewer miles per litre. You are wasting money. Do you want to do that? No? Then take your car to a garage that specialises in Land Rover and offers full garage services.
A glowing engine management light Land Rover Sport in Alderley Edge is your early warning that something about your engine is not as it should be. We are your local Land Rover specialist. You receive full dealer expertise and service but without the dealer pricing. We are fully equipped with up to date diagnostic tools, most commonly required replacement parts and Land Rover trained, experienced and certified technicians. If your amber engine dash light is illuminated, contact us. We'll schedule a time convenient with you to troubleshoot the issue and define the cause. That does not take much time. We'll make the repair for a reasonable price and guarantee our parts and labour. You can clearly see why your engines early warning system is such a valuable innovation. Don't disregard it.