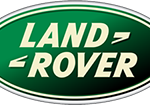 Land Rover Freelander repairs in Hale, Cheshire are tailor made for your Land Rover vehicle. You want to be certain that the garage is reputable and knows land Rover inside and out. They have the very latest in Land Rover diagnostic technology the same as the Land Rover dealership. The technicians have been trained on Land Rovers and are immensely proficient and expert in repairs and service of the Land Rover Freelander and other Land Rover vehicles. Land Rovers are often off-road vehicles and are used on farms and therefore frequently endure more wear and tear than most other cars. Even though they are built to take rough surfaces they also need a little looking after to make sure they are in good condition.
When you have a vehicle in Hale, Cheshire, Land Rover Freelander repairs that are close by are a treat. The expert technicians who have over 25 years of experience in Land Rover service and repair will make sure your vehicle is properly examined and repaired. Since they have been Land Rover trained they know exactly what to look for and how to go about repairing the problem. The diagnostic machine has the original software from Land Rover and is capable of finding even the most troubling fault. With all modern cars relying on computers to run most of the systems you need a computer to diagnose and fix the problems or find the faulty part which can then be changed.
Land Rover Freelander repairs in Hale, Cheshire are done according to the most stringent standards. Contact Premier Garage Services if you need Land Rover Freelander repairs. Once the fault is found the part can be changed and the vehicle retested to calibrate the systems and ensure the fault has been dealt with. This along with a routine service and regular checking of the wearing parts of the vehicle should keep your Land Rover Freelander in excellent shape. Premier Garage has a reputation for honest and trustworthy service and repairs of all Land Rover vehicles.